---
BGCH. Acadia's Black Pearl "Gemma"
Gorgeous Girl. Now AKC Bronze Grand Champion going BOS to Best in Show at the Dallas Cocker Specialty July 2018. She also won a SPORTING Group 4 in Gonzales, La. June 2018. Special thanks to Mrs. Mary Alice Lemm for all she does for me and for showing her exclusively for her Grand Championship and Bronze AKC Medal. And for all who helped throughout her show career, including Troy Albert who picked her out at 8 weeks and helped get her going with first majors as a baby!! Also, his help with grooming of this beautiful girl!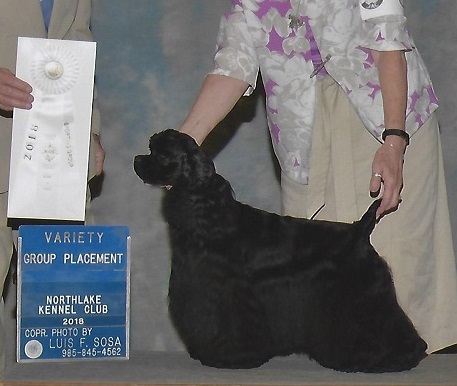 BISS BGCH PBJ'S Back in Black X CH. Acadia's Precious Pearl
---
CH.Joule's Jem N Acadia's Mary Quiet Contrary
"Mary"  Adorable Gift of Love from my dear friend Judy Gabbard She Finished with ease with Per Rismyhr on the lead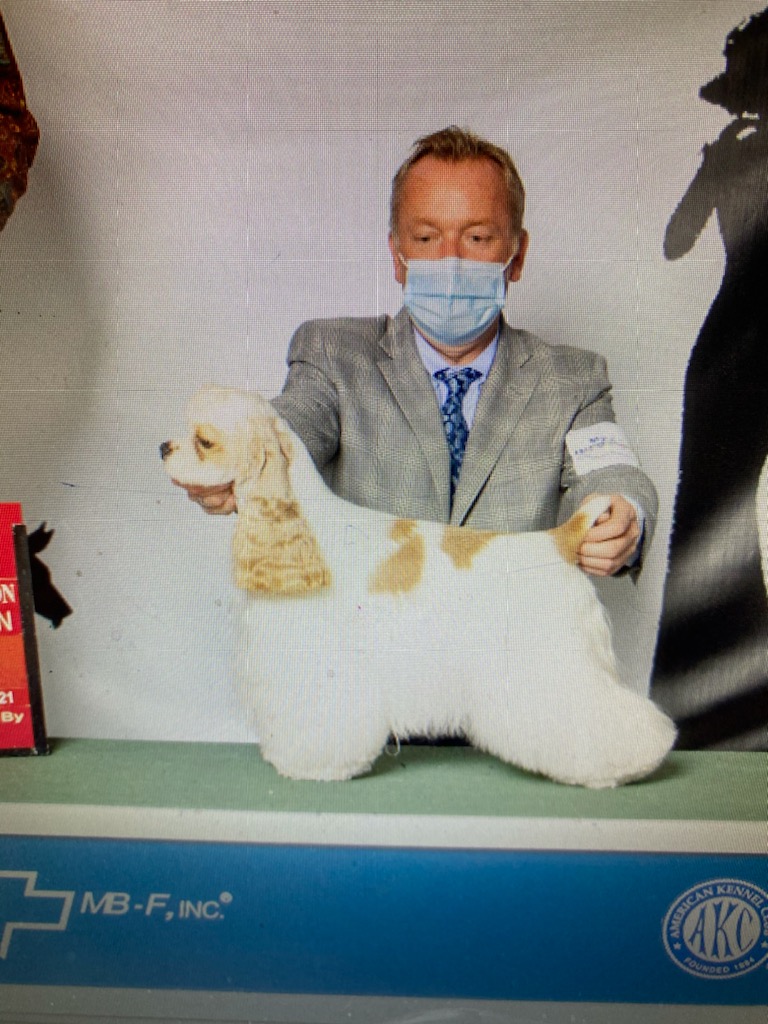 CH. Juoule's Jem's Robert Redford X Very Vigie Love Of My Life
---
CH. Acadia's Jovial Performer
"Jovi" , Beautiful buff girl to carry on lineage of her sire and dam here at Acadias
Finished in puppy classes.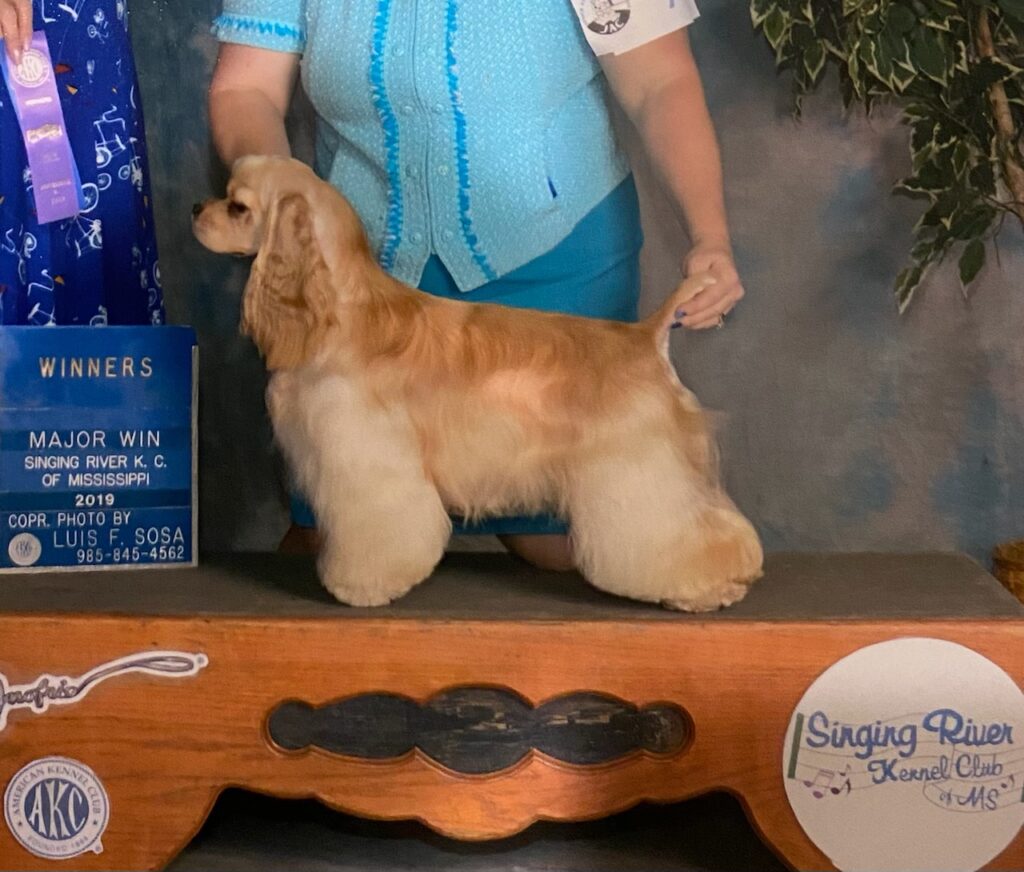 CH. Canabre's Maximum Performance X CH.Acadia's Dazzling Lace
---
CH.Acadia's Witch Hazel
"Hazel", is 4th generation of my original Parti -line with very limited Parti breedings. I pride this line for soundness,and health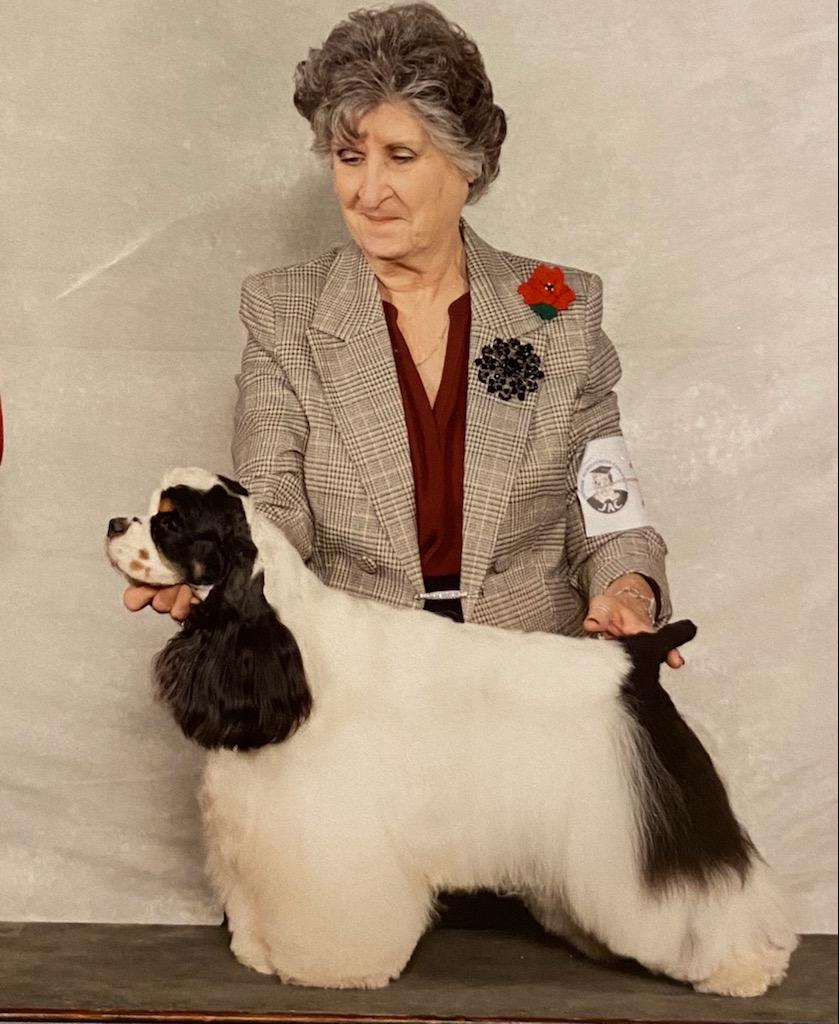 CH.PBJ'S Parti In Platinum X CH. Acadia's Lil Liberty Belle
---
GCH. Acadia's Heart Of Gold "Goldie"
She is named for her personality , LOVELY girl 2014 Winners bitch Winter Nationals for a 5 point major to finish her championship

CH. Foley's Hold Your Heart x Ch. Acadia's Precious Jewel
---
CH. Acadia's Simply Irresistable. "Izzy"
This beautiful girl will be an asset to our breeding program. Finished quicky with several people on the lead . She is a true show dog.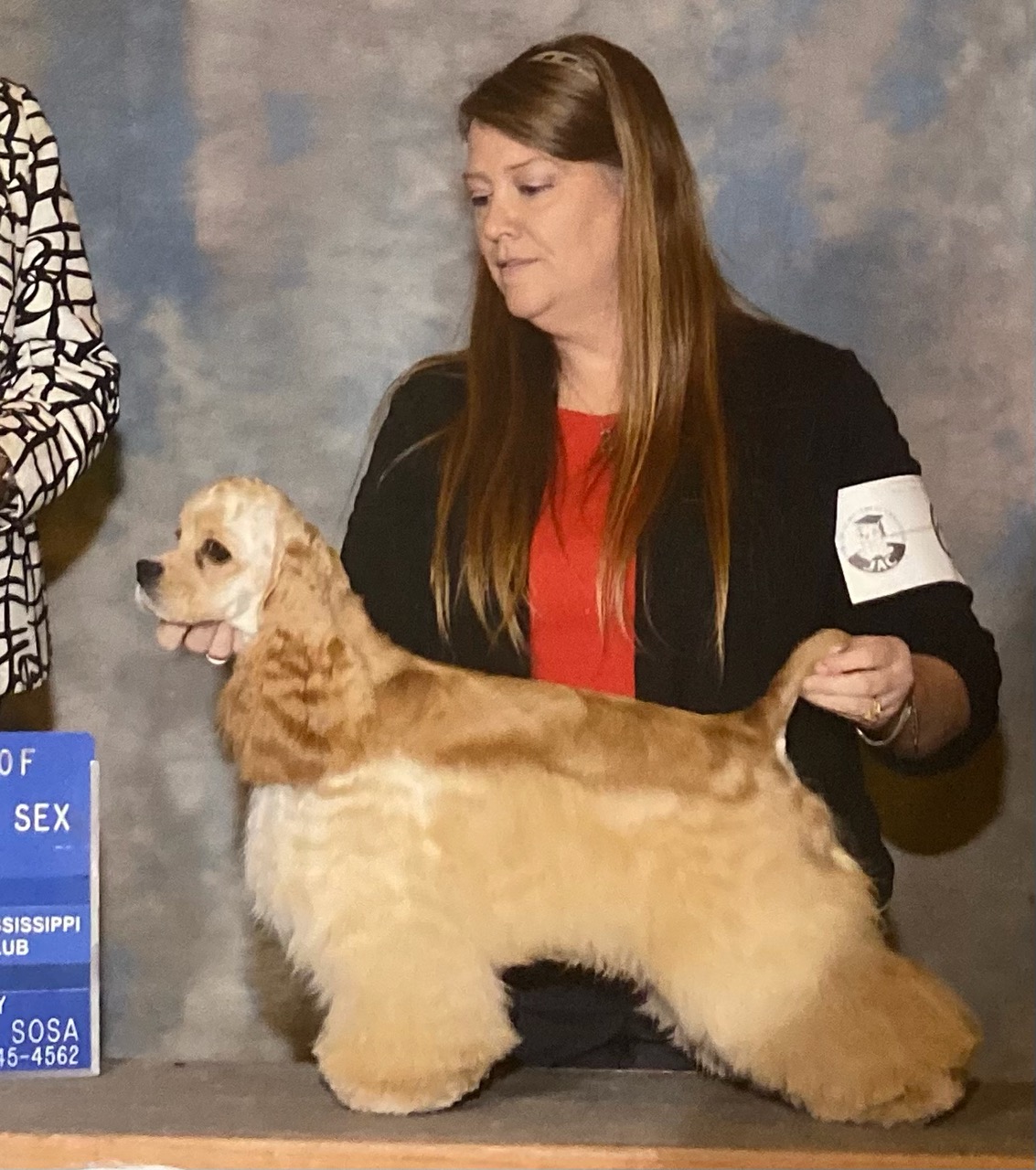 GCH. Canabre's Maximum Performance X CH. Silverhall Simply Devine
---
CH. Acadia's Goldilocks "Locks"
Locks is 2nd in futirity 9-12 months Beautiful girl with bone and substance

GCH. Silverhall Silverado X GCH. Acadia's Heart of Gold
---
CH. Acadia's Performing Magic "Maggie"
Gorgeous Silver girl finishing with ease in the puppy classes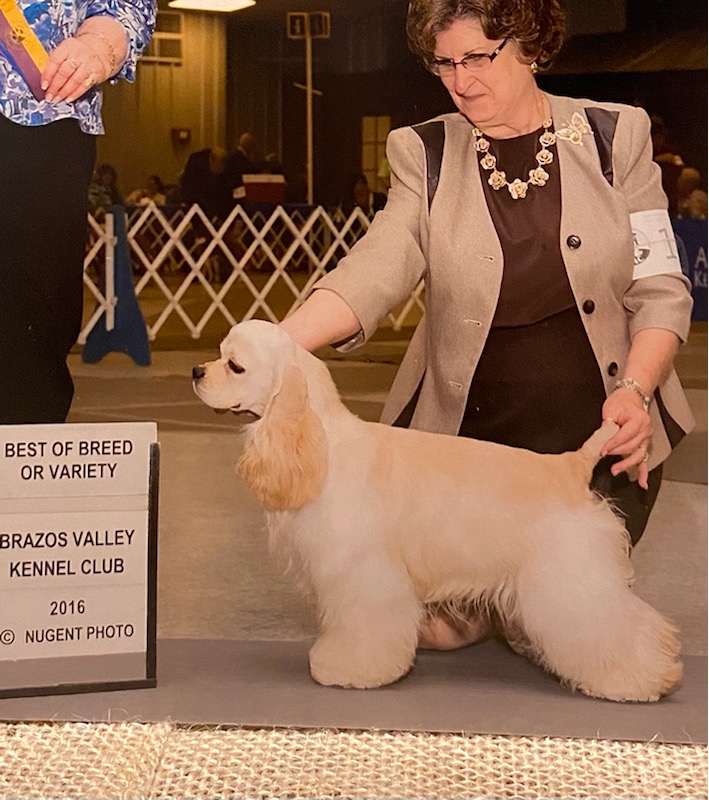 GCH. Canabre's Maximum Performance X GCH. Acadia's Heart of Gold
---
CH. Windrider Avalanche of Love "Tori"
Beautiful Tori is sired by #1 ascob #1 sporting dog in 2017. She is Co-owned by My dear friend Mary Alice Lemm and myself.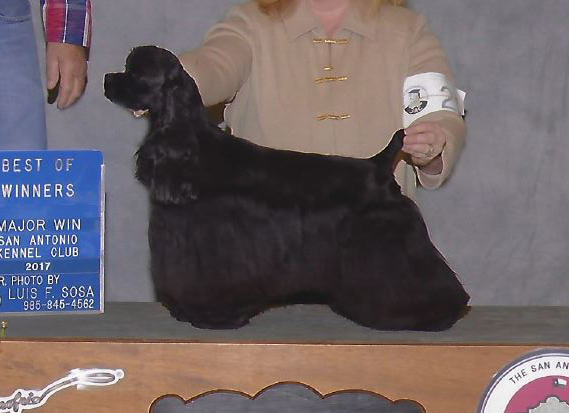 GGCH. Silverhall Strike Force X CH. Moonlight Show Unusual Beauty
---
CH. Acadia's Simply Mad About You "Hannah"
Earned her championship with 5 majors before she turned a year. And her first 5 point GCH Major before her 1 st birthday. Love this girl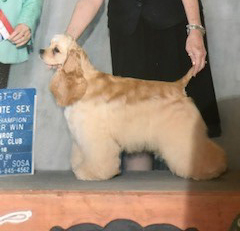 Grand Champion Acadia's Braveheart and Champion Acadia's Simply Irresistible
---
CH.Bricket's Miss Demeanor At Acadias (Ticket)
Ticket is co-owned with Jessica she went best bred By Ascob at Spaniel club Jan 2018. Lovely Brown girl. Thanks Jessica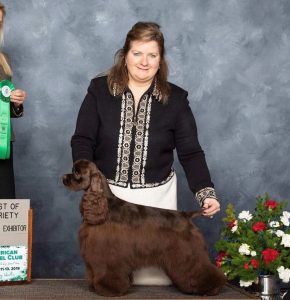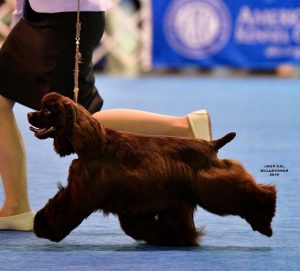 GCHP.Beachstones BlacklistX CH. K-Line N C-Ray's Sound Of Music